Dentist Dana Sabatova :
ul. CSA, 169
508 01 Horice
Hradec Kralove
Czech Republic
Tel: 00420 - 493 622 277


www.sabatova.cz
email: dana

sabatova.cz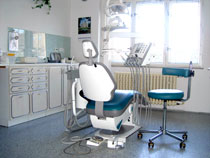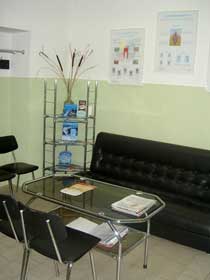 The Dana Sabatova dental surgery was established
in 1993 and is in the historical center of Horice in the Hradec Kralove Region.
We are equipped with three seperate dental stations with top modern dentistry equipment and the dentists, together with a dental hygienist specialist make up this dentistry team.
Together we are able to offer you precise dental plans and dental treatment options modelled according to your needs.
Specialistic Areas:
paradonthology
stomatological surgery
Feel free to send us a request via e-mail describing your dental treatment needs.
We will be pleased to get back to you with a dental treatment cost estimate, probable duration of treatment and any other details you may wish to know.
Otherwise you can also phone for information from 11 am onwards.
English and German spoken and we are experienced
in treating international dental patients.