Dental Clinic
APEX Centrum
Street address:
Sportovní 898
798 41 Kostelec na Hane
Czech Republic
Telephone: +420 582 373 213
Fax: +420 582 331 565
Mobile: +420 777 105 592

E-mail: info

apexcentrum.cz

Clinic website:
Click on map to se where our clinic is located: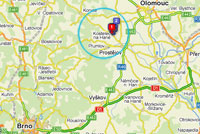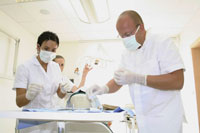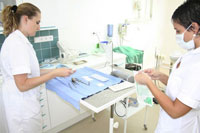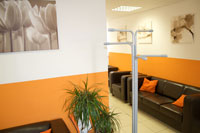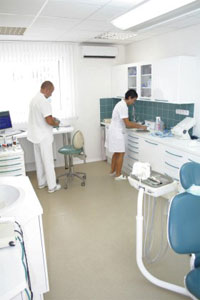 x
Dear dental clients,
welcome to our private stomatology clinic Apex
in Kostelec na Hane, between Brno and Olomouc.
Our team of dentists and dental surgeons is specialized in offering dental surgery, dental implants, esthetical dentistry
and offer all and most general dental treatments such as:
teeth whitening, straightening of crooked teeth, surgical
removal of wisdom teeth, ceramic crowns and bridges,
We implement absolute top level hygiene standards,
our dental instruments are not only sterilized but also
then wrapped up in one-use only packaging and surgery conditions undergo regular hygiene control.

Our team of surgeons, dentists and nurses offers a very friendly approach to minimize your worries, and try to make you feel at ease in all dental procedures, treatments and surgery.
We also use modern dental treatment techniques for painless dental treatment - using local anaesthetic but also pre injection gell which applied to the gum minimizes even the injection.
Our clinic has modern Japanese x-ray technology for
OPG - panoramic x-rays and the radiation of this instrument
is 15 times less than standard dental x-ray machines.
Panoramic x-rays are the starting point in your treatment
where we can accurately analyse the exact dental
problems and hence the correct treatment.
We speak english and look forward to you contacting
us for further or any information you may need.