Dental Surgery - Prague


Surgery Address:

Zubni pece spol. s r.o.
Modranska poliklinika,
Second Floor
Soukalova 3355,
140 00 Prague 4,
Phone: 00420 - 241 765 119

e-mail: info

zubnipece.cz
Please feel free to contact us.

www.zubnipece.cz
Our team of dentists: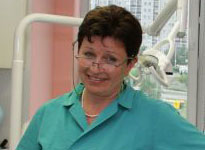 MUDr. Dana Sieglova
phone: 00420 - 241 765 119
Chief dental surgeon, owner of the dental surgery.
Practicing dentistry since 1979 with practical working experiences in the
USA, the UK and Germany
in periodontics dentistry, aesthetics dentistry and
implantology.
She also collaborates with
top private dental clinics in Prague a dental
surgeon consultant.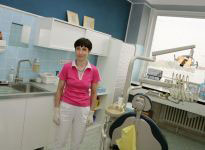 MUDr. Olga Roeselova
phone: 00420 - 241 047 331
General stomatology, also specialized in homeopathy and alternative
medicine.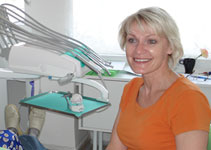 MUDr. Havlovicova
General stomatology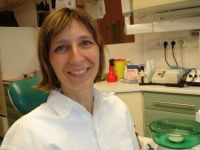 MUDr. Marketa Libanska phone: 00420 - 241 765 119
Tuesdays : from 15:00 to 18:00
Periodontics specialist and also specialized in disease of the mouth, gums and palate.
Longtime experience in the clinical sector where she still also works as pedagogist.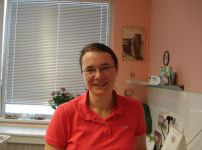 MUDr. Vera Hermanova phone: 00420 - 241 765 119
General stomatologist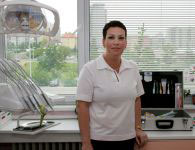 Petra Filipova
phone: 00420 - 241 047 135
dental hygienist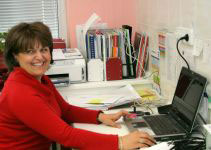 Lala Kazarjanova - manger
phone: 00420 - 241 765 119
mobile: 00420 - 603 439 616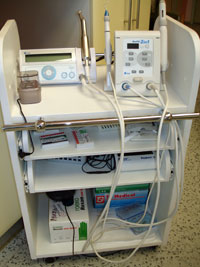 We are specialized in periodontology, the treatment of gum disease but we also offer other complex dental treatments, such as implantology.
We have a professional and friendly approach, and there are many years of experience among the surgeons and general dentists on our team.
They are fluent in 6 languages, so we really are an international dental surgery.
Languages represented outside of Czech are: English, French,
German, Russian, Armenian, and Slovak.


Implantology - dental implants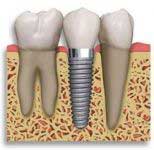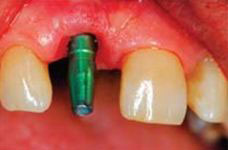 Implants are used to substitute for the complete loss of a tooth or multiple teeth.
A dental implant is a titanium bolt inserted into the
jawbone.

Implants are completely bio-compatible, and the implant joins
together with the jawbone and then functions as a tooth root upon which a crown or a dental bridge can be fitted.
In the case of the loss of all teeth, the next best solution to
implants are mini implants which are used to better stabilize dentures.
This is cheaper than using implants to fit bridges.

Aesthetics stomatology
With aesthetical dentistry we can offer many
things to improve your smile such as:
natural looking white fillings
change of size and length of teeth
repair of gaps between teeth
teeth whitening
insertion and fitting of dental jewellery
Teeth whitening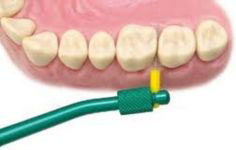 We offer 2 types of teeth whitening.
Teeth whitening at home by patient
Teeth trays are made in the dental lab.
At home the patient places whitening gel in the trays, and the trays are then placed onto the teeth for 20 to 50 minutes per day - or according to instructions received from our dentist.
This is done for about 10 days.
The advantage is that after a few months or one year the procedure can be repeated - a whitening kit usually lasts for 2 separate sessions.

And this is cheaper than the second type of whitening, but more time consuming for the patient.

Teeth whitening in the dental surgery
Here the advantage is that the whitening process is faster,
and consists of 3 sessions of 20 minutes each.
This type of whitening is done by applying whitening
gel to the teeth and then shining a blue light on the teeth.
General Stomatology
With our general dentistry treatments we offer
the following solutions and treatments for.
tooth-ache, teeth decay and caries
moving teeth
breath odour
gum bleeding
unpleasant looking teeth
gaps between teeth
missing teeth, moving dentures,
better chewing with dentures
long lasting mouth infections
complete dentures

Obviously our first and main aim is assisting and
instructing the patient in prevention of teeth decay.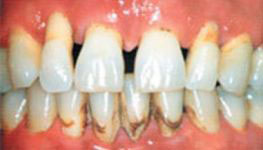 Amongst our services we offer:
Preliminary exploratory examination with x-rays
a dental plan with a dental treatment costs outlay
where necessary cooperation with other dental experts
root canal treatments
hygienical teeth cleaning
plaque and tartar removal
removal of mouth odour
teeth whitening
aesthetical dental corrections such as stained teeth, teeth
deformation,
crooked teeth.
All done as painlessly possible, without
stress and with utmost precision and care.