Dental doctor
Jirina Cechmankova
Prague dental surgery address:
Londynska 665 / 45
Praha 2 - Vinohrady
Near Namesti (square) Miru and underground station
I.P Pavlova
Dental treatment bookings :
Tel.: 00420 - 728 771 186
e-mail: info

zubarordinace.cz

www.zubarordinace.cz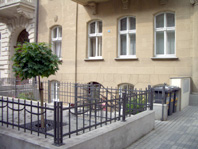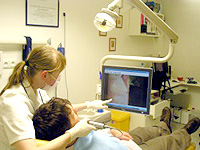 x

Welcome to Mrs Cechmankova's dental surgery,
which is based near the center of Prague, in the beautiful area of Vinohrady, and welcome international dental patients.
We speak english and offer complete dental treatment services in a modern equipped dental practice.

Here are some of the dental treatments we offer:
Esthetic Dentistry,
Prosthetic (bridges, crowns, dentures etc.)
Dental Hygiene
Teeth Bleaching (ZOOM 2)
Children Dental Treatment (preventive check up, individual fluoride programs, sealing fissures, fillings etc.)

Possible treatment and consultation even at weekends, and
no waiting for booked patients.
We speak English, so please either phone us or write an email explaining your dental treatment needs and we will be pleased to
let you have any necessary information such as your probable dental plan, dental treatment cost quote, treatment timelines and available dental appointment dates.