We are a hi-tech dental surgery, equipped with
up-to-date modern dental technology instruments
and offer a complete range of dental treatments.
From teeth decay prevention to fillings, from root canal treatment, dentures, dental implants ... ... to aesthetics dentistry such as dental veneers and teeth whitening.
Here is just some of our dental technology
and dental equipment we use...

We use the HealOzone technology which can
eliminate teeth decay painlessly and without drilling.
This method destroys bacteria which cause decay of teeth.
This painless dental treatment method is also ideal for children.
It can cure gum infection, disinfect root canals, and all this without anaesthetic injections.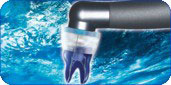 We use the inter oral digital scanner DiagnoDent which
with fluorescent laser light allows the finding of the
beginning of decay easily.
The laser light goes into the tooth and reflects the
eventual decay on a monitor, the dentist then evaluates
the state of the decay.
This is mainly used in preventive dentistry and is very
usefully to detect the beginning of decay which would
otherwise be impossible to discover.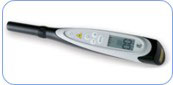 We also use the GENDEX eZ1 - intraoral camera which displays the teeth and inside of mouth on an LCD screen
where the patient if she so wishes can follow the treatment
and also allows photographs to be taken inside the mouth.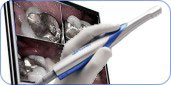 Dentistry set A-dec, which includes an ergonomic chair.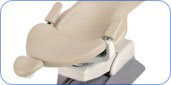 Dental xray - GENDEX - x-ray machine
emitting minimal exposition of the xray rays.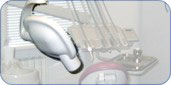 Ultrasound for removal of plaque and tartar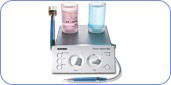 PENTAMIX 2 which automatically mixes the material
used for taking dental imprints / casts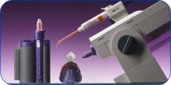 For Root canal treatment
ENDO IT - for rotational preparation of the root canal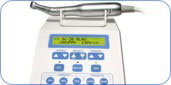 RAYPEX 5 – apexlokátor to show movement of
instruments inside the root canal



Dental treatments we offer
Ceramic Crowns
Ceramic crowns made of full ceramic and with use
of dentistry software are made to fit precisely.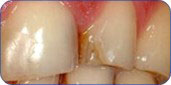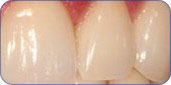 Photocomposite fillings
We use the top most quality materials which allow us to
obtain the correct combined colour to the other teeth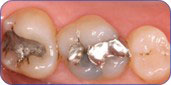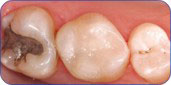 Dental inlays
a white filling which can cover up defects in teeth.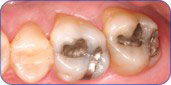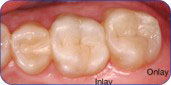 Dental implants,
We use the Branemark implants for dental implantology.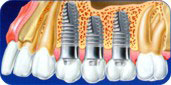 Aesthetics stomatology - and cosmetic dentistry.
Dental Veneers:
used to cover discoloured teeth,
chipped or fractured teeth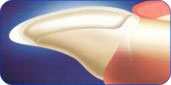 Teeth whitening
We offer teeth whitening at the surgery,
or teeth whitening at home with a teeth whitening kit.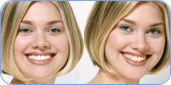 Periodontitis - Gum disease
One out of two people tend to suffer from gum disease which basically is a slow infection of the gum around the tooth or teeth, leading to the loosening and eventual loss of the tooth or teeth.
In most cases gum disease is caused by plaque and tartar, lodged between the tooth and the gum where bacteria which cause the gum disease will settle and cause a permanent gum infection - hence gum disease.
To slow down, clean out, or even completely avoid gum disease, we use the ultrasound dental system VECTOR, which allows the dentist to clean out the plaque and tartar even inside the gum between the gum ad tooth.
The treatment to heal, or avoid gum disease should be undertaken by each patient at least twice a year.